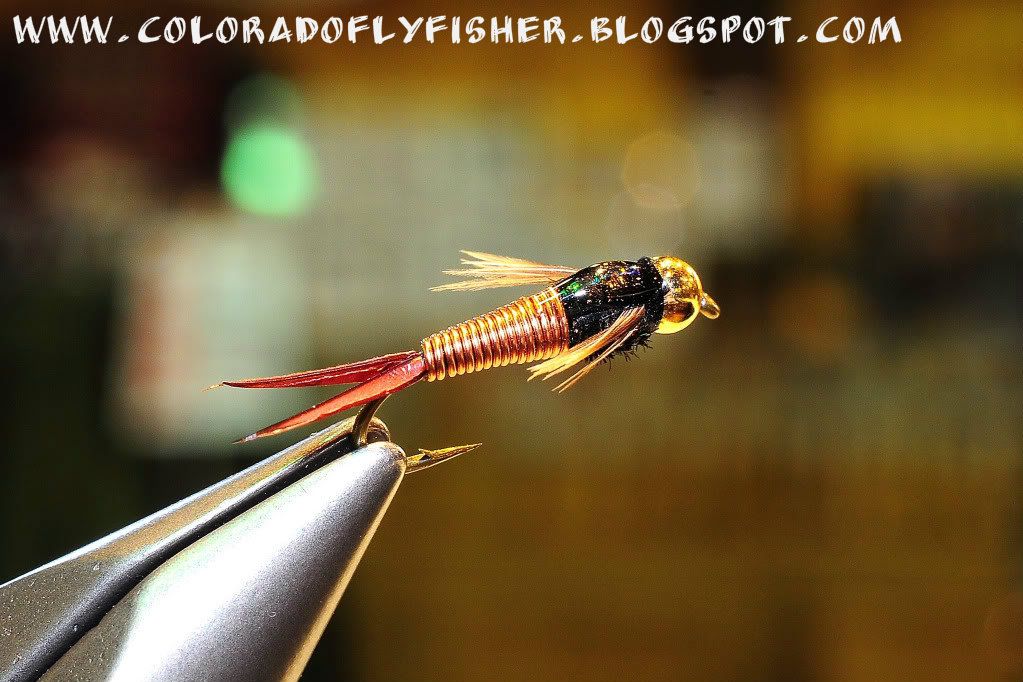 #8 The Copper John
The copper John is and has been for a while the number one selling fly in America. It was created by legendary Colorado tyer John Barr. It is a heavy subsurface nymph tied with wire, and a brass or tungsten bead. The Copper John is what I call a generic pattern. Being generic isn't a bad thing because all that means in the flyfishing and tying world is that you can imitate many different bugs with this one pattern.
In fact what I love most about the Copper John is that depending on what color and size you tie it in you could imitate a mayfly nymph, a Stonefly nymph, or a Caddis larvae, or even a Caddis pupa (emerging caddis) depending on what depth you're fishing it in. Red Copper John's sizes 18-20 are one of my favorite attractor patterns in the spring and fall when trout spawn and are aggressive. This nymph pattern is versatile and can be fished in every form of water for every fish species that we have in our beautiful state. It is many anglers wish to have an entire box of different color Copper Johns in every size because they are so versatile. If you have a good section of your fly box dedicated to Copper Johns you are well on your way to consistently catching fish below the surface.
Thanks and tight lines!