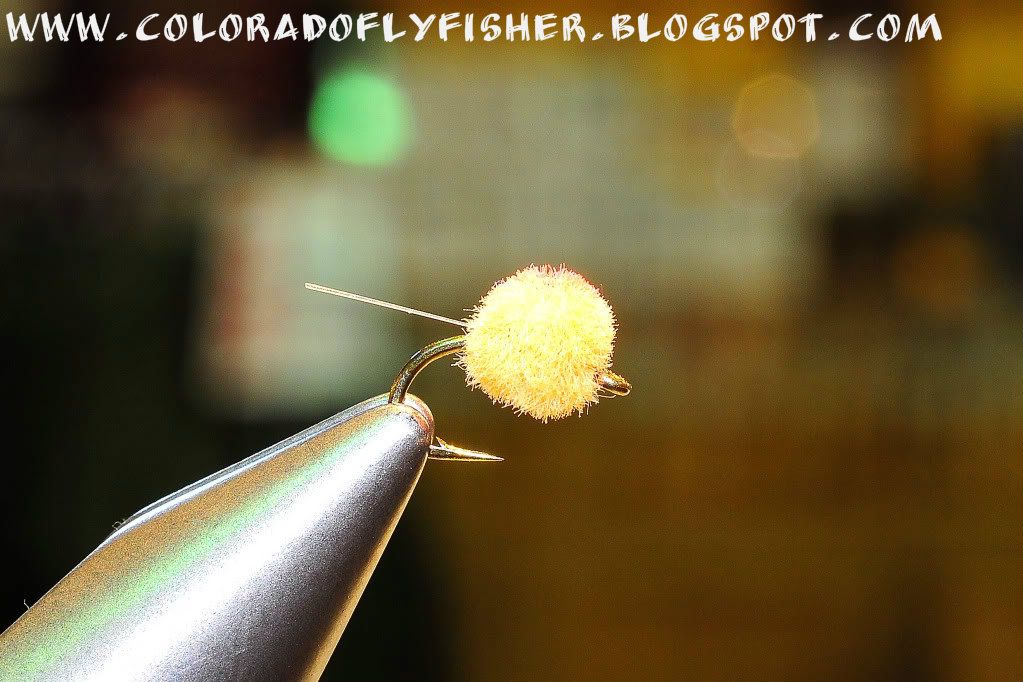 #4 The Glow Bug Egg
The Glow Bug Egg is my number four because in the spring and fall it would be impossible to find a better attractor pattern that catches all species of trout and salmon. The apricot orange color with the flame red dot on the top is still one of the closest I have seen to the real thing. Tied with a little extra flash when this fly hits the water you immediately grab every trouts attention within a fifteen foot radius on a bright day and in clear water.
It's important to watch how the fish are reacting to the egg during those moments of clarity when you can see it. Sometimes egg patterns can actually put down fish even if you think the conditions and time of year are right to use them. If you fish an egg in faster water that you know is holding fish and you don't get a strike within the first ten drifts then you need to switch flies because you could be attracting the wrong kind of attention and spooking fish. On the days when trout are eating eggs the fishing can be absolutely epic. To me the perfect day of fall fishing is nymphing with an egg and something smaller like a Barr's Emerger trailing it and having a 30 fish day where half the fish were taken with the egg.
Click here to see No. 5
Click here to see No. 6
Click here to see No. 7
Click here to see No.8
Click here to see No. 9
Click here to see No. 10
Thanks and tight lines!