#3 Mercury Black Beauty
Number three on my list of killer trout flies for Colorado is the Mercury Black Beauty. It was created by Colorado tyer Pat Dorsey, and again it has the omni present glass bead the Pat likes to put on many of his patterns. The Black Beauty isn't very impressive looking but is an extremely effective midge pattern and is important to Colorado and many rivers throughout the country because there are so many different varieties of midges. Midges can be found hatching all year in Colorado. Because these insects are always available to fish it would be a great idea to use one of these as a dropper year round. In fact if you fished the Black Beauty as a dropper behind a Copper John all year I would bet all ten cents in my wallet that you would have an extremely productive fishing season.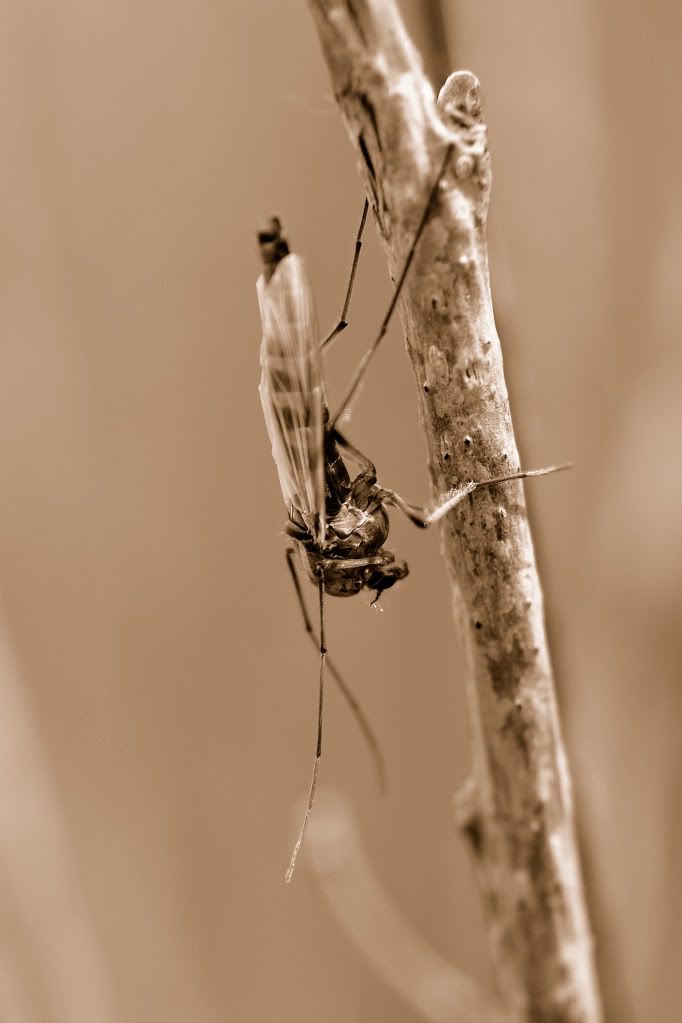 Photo of an adult Chironomid Midge
The Black Beauty is a great winter tailwater pattern because midges are often the only food source for trout during the coldest months. If you can't tell be looking at it the Black Beauty doesn't weigh a whole lot so it would be best to trail it behind a heavier nymph or put a little weight in front of it to help get down to fish when they are hugging the bottom. Sizes 20-26 are typically what I use which means that 5x and 6x leaders and tippet are neccesary. The late fall is when I pull this pattern out of my box on guided trips because there are two major hatches of small black bugs that the Black Beauty could imitate, the Trico mayfly and of course the midge.
Click here to see No. 4
Click here to see No. 5
Click here to see No. 6
Click here to see No. 7
Click here to see No.8
Click here to see No. 9
Click here to see No. 10
Thanks and tight lines!