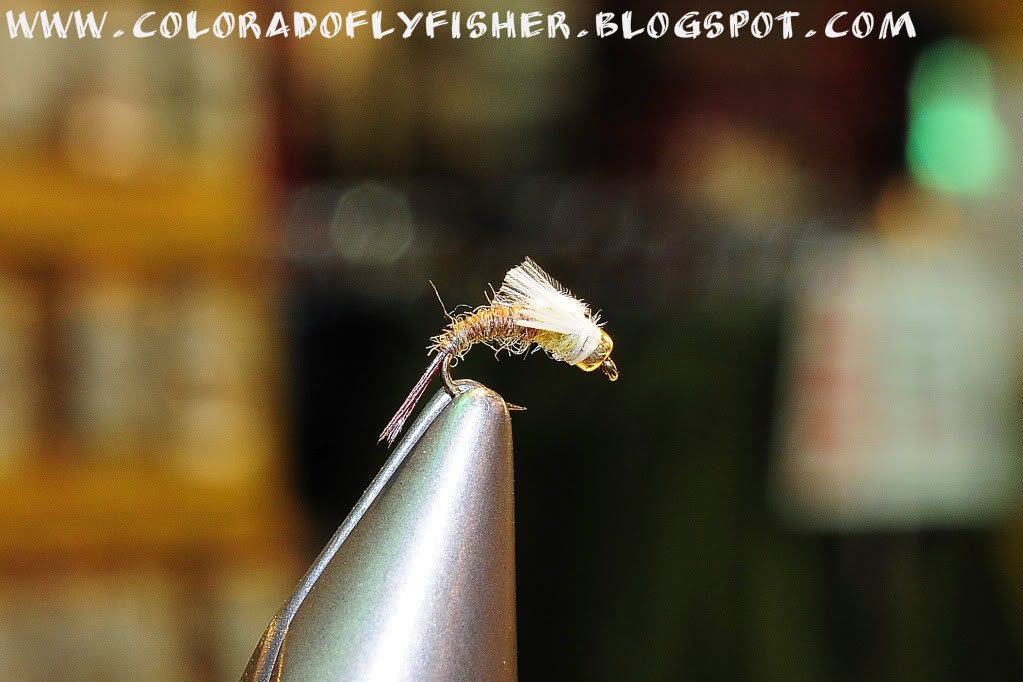 #5 The Barr's Emerger
The Barr's emerger is another great John Barr pattern that I have a ton of confidence in. A mayfly spends most of it's life under water as a nymph. It's only when the temps and conditions are just right when these insects emerge off the bottom and break free from its nymphal shuck similar to when a snake sheds its skin only it has gone through an incredible transformation. Under that shuck is an adult mayfly.
During the emergence is when these insects are the most vulnerable because they are using trapped air bubbles to carry them off the bottom and up through the water column. Being pushed by currents and completely exposed this is when they are an easy meal for fish. There are 3 major mayfly hatches that John Barr ties his Emergers for and all three are important for Colorado. The Pale Morning Dun Emerger (as pictured), the Blue Wing Olive Emerger, and the Trico Emerger are all significant insects to cover, especially in tailwater fisheries like the Arkansas river below Pueblo Reservoir and 11mile canyon. The Barr's Emerger is number 5 on my list because in the spring and fall the Blue Winged Olive variation of this fly has hammered many big fish for me.
Click here to see No. 6
Click here to see No. 7
Click here to see No.8
Click here to see No. 9
Click here to see No. 10
Thanks and tight lines!