Hey everyone even though its July and its been a hot dry summer there is still plenty of fantastic fishing to be had on both the South Platte and the Arkansas rivers. Here is the photographic evidence from the last couple of days to prove it!
Jack with a nice Arkansas Rainbow landed on a Trico Mayfly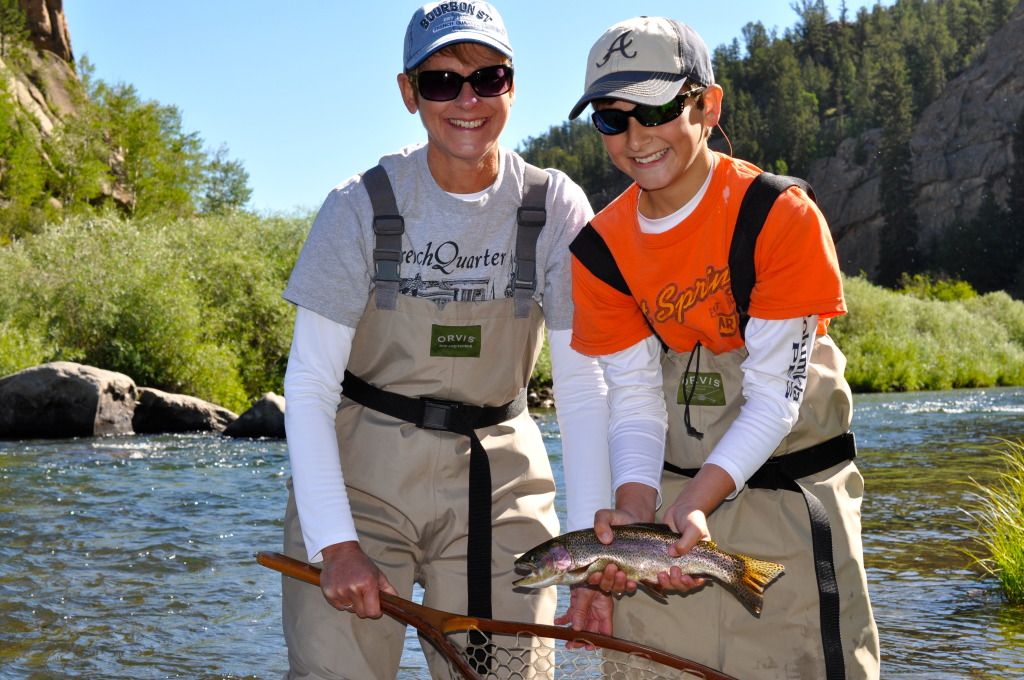 Kathy and Conner posing a nice bow landed by Conner
Kathy with her first brown and only her second fish on a fly rod!