Ever wanted to fish in a bass tournament with your fly-rod? It's a rare occurrence that fly-fishers have that kind of opportunity without any restrictions on things such as rod length, and we wanted to let you know that your chance is coming soon! The Celebrity Fishing Derby will be happening June 15th at Stem Beach just south of Pueblo. Cost per adult to enter is only $125. All fishing is done from shore or from a belly boat, and prize money is given away for longest fish of each species found in the lakes. Catching a tagged fish earns you an extra $100. The first angler to catch a largemouth bass, smallmouth bass, wiper, stripped bass, and white bass wins a brand new boat!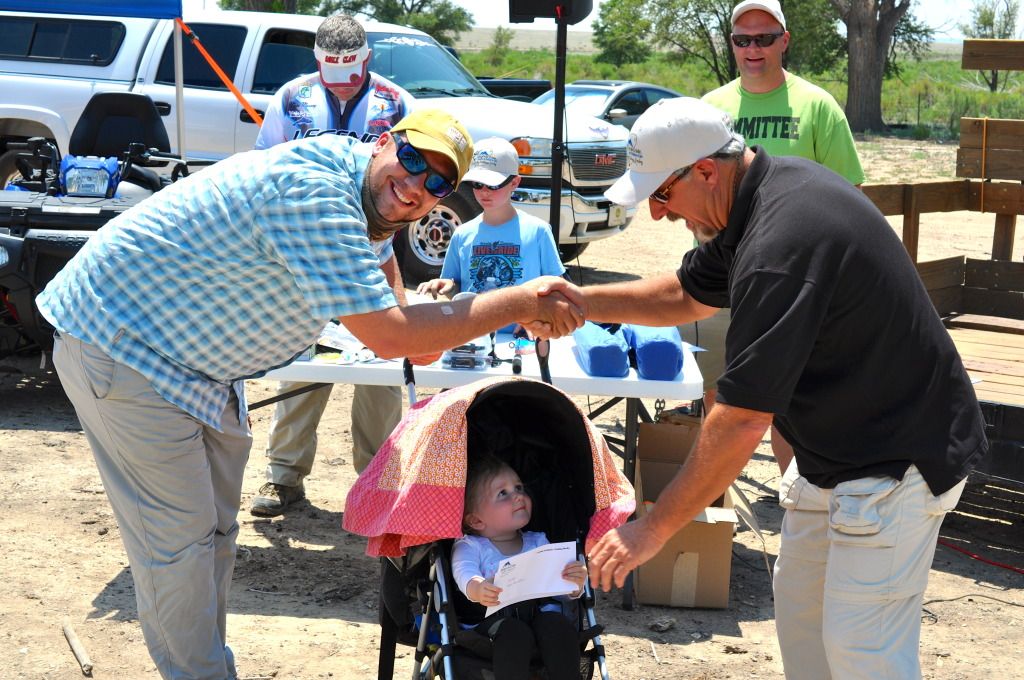 Bree collecting daddy's prize money for biggest common carp and biggest black crappie.


We can tell you from our experience last year that the fishing on these two otherwise private lakes is amazing, and the people both competing in and running the event are very friendly. It's really cool to get to fish with anglers of all creeds, and not feel like an outsider because I was using a fly-rod. In fact, the people running the event --Sangre De Cristo Hospice-- want flyfishers to participate so much that there is an extra 25 percent bonus on top of the original payouts for fish landed with a fly rod. Read about last year's event by following this
link
.
Learn more and register on the socohospice website click by clicking
here
!