A few weeks before Hurricane Sandy hit I had a guide trip with a couple of retired police officers from New York and had an absolute great time! I briefly talked to Jim who still lives in that neck of the woods and he basically said that he was one of the lucky ones and finally got power back, but there are still tons of people without power or a home. I turned the t.v. to the weather channel and it's heartbreaking to see so many people still suffering up there.
Obviously this is completely unrelated to Colorado, but Colorado residents can relate to dealing with recent natural disaster so I decided to post the
link
to donate to American Red Cross one more time to help these people get back on their feet. I know we're all broke cuz the economy blows but 10 dollars toward people suffering in our own country is better than no dollars so if you read this post please follow the link and help out.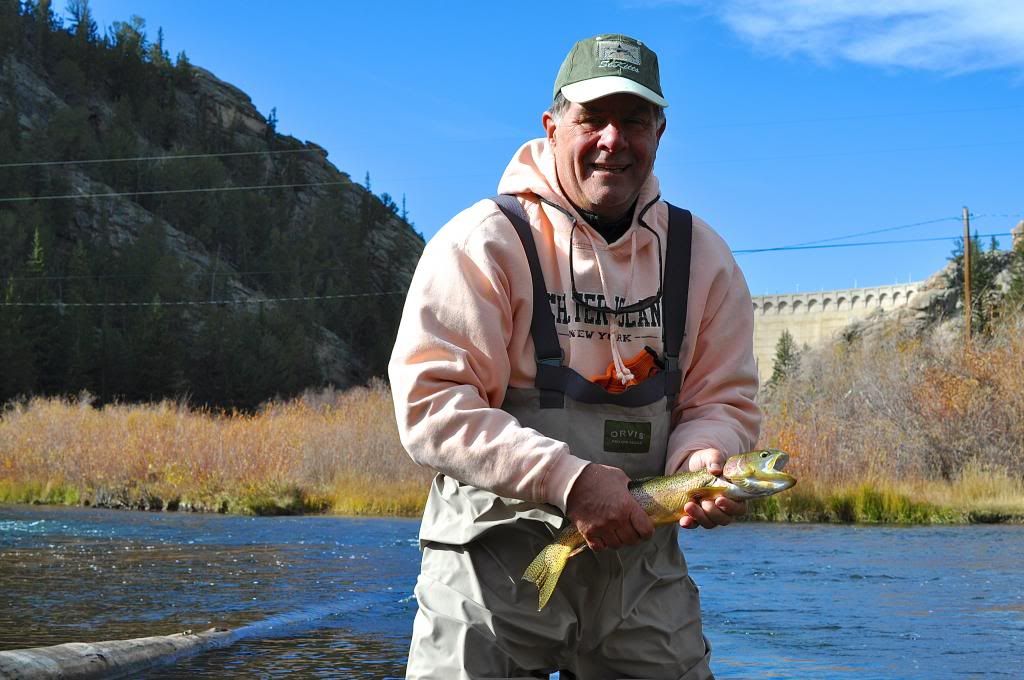 Jim with an 11Mile Canyon Cutty from our trip.
Jack and Jim brothers from another mother.