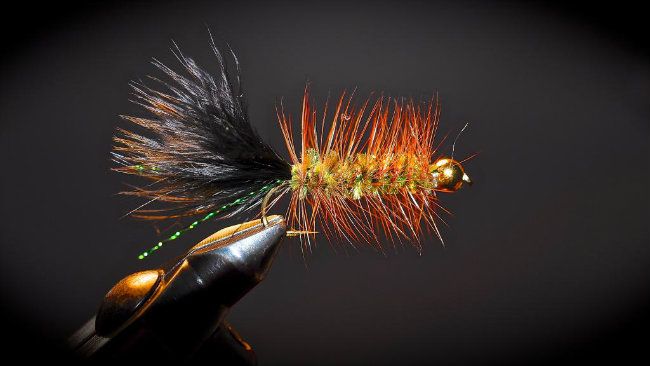 Free is good! If you've ever wondered what it would be like to catch a fish on a fly that you made, then take advantage of a free tying lesson taught by Jon Kleis. The class is held every Saturday at 12 p.m. and lasts an hour. The venue is Anglers Covey fly shop on the corner of Highway 24 and 21st street.
We will go over the tools you need to get started and how to use them. We will also go over basic terminology, and by the end of the class you will have an understanding of the skill sets needed to tie the Wooly Bugger pictured above; this includes how to tie the whip finish knot. Whatever flies we tie during the class are yours to keep for free! And as an extra bonus, all materials and tools are provided.
Take my word for it, there is no greater reward in fishing than the feeling of knowing you fooled a fish on a fly that you created! Even if you have some experience tying you're more than welcome to attend this class. There is always a new trick to pick up that will help you become a more efficient tyer. For more information and to sign up for this fun and free class click
here
. Hope to see you there!