Today was a good day. Got to do some Carp'n and though it was fruitless any day fishing is better than a... (cliche). Regardless I hope I inspired a fellow flyfisher to continue the pursuit of golden ghosts. Kevin you're always welcome to wet a line with me man I had a great time. Before the afternoons worth of Carp'n and shirking my chores at the Covey (Sorry Timmy Tim Tim Magoo Ill be there bright and early to film a fishing report tomorrow) I received my master angler certificate award for that beast of a Common I landed this June. It came with a Master Angler patch that would have been way sweeter if it had a big stinky carp on the front of it rather than a cartoonish looking rainbow. Complaining am I? No, I still intend on sewing it to my pack even if its on the inside of one of the pockets just to bring me good luck.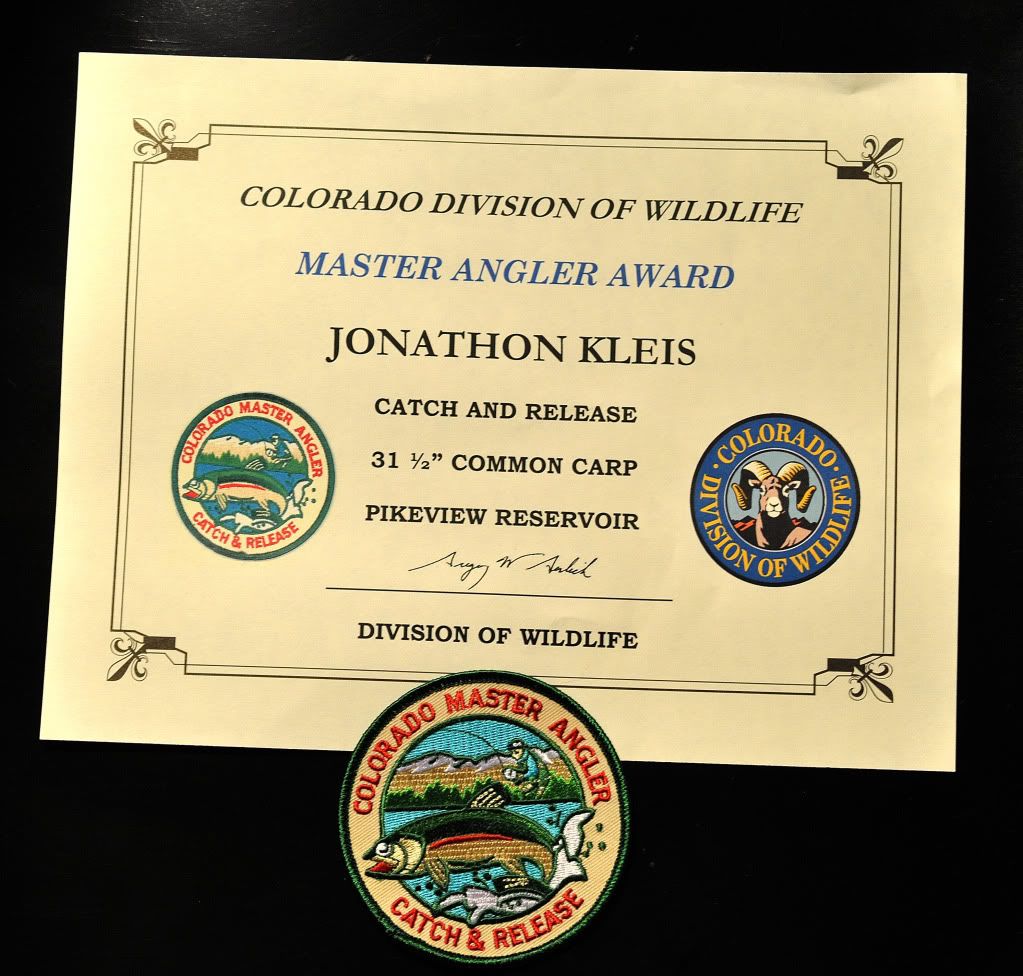 Here it is.
I've always had mixed feelings about programs like this because why would I need a patch and a certificate that look like they were made by a 3rd grade math teacher when I already have photos and the memories? It's fricken fun thats why! I have landed more master angler patches for just about every species of trout we have here in Colorado and never was I inspired to submit the paperwork, photos, and witness testimony required to get a silly patch. Im regretting not submitting all of those trout. Getting that certificate and patch in the mail totally brightened my day and for a minute brought back a great memory of my first carp landed on a fly rod.
The page starts out by saying "The Master Angler Recognition Program is designed to recognize anglers for success in their sport, as well as to promote the conservation of fishery resources and quality fishing by encouraging the careful release of trophy-size popular sport species". The fact that they encourage you to release your trophy catch to fight another day and then reward you with recognition as a master angler is the coolest and by far my favorite part of the entire process.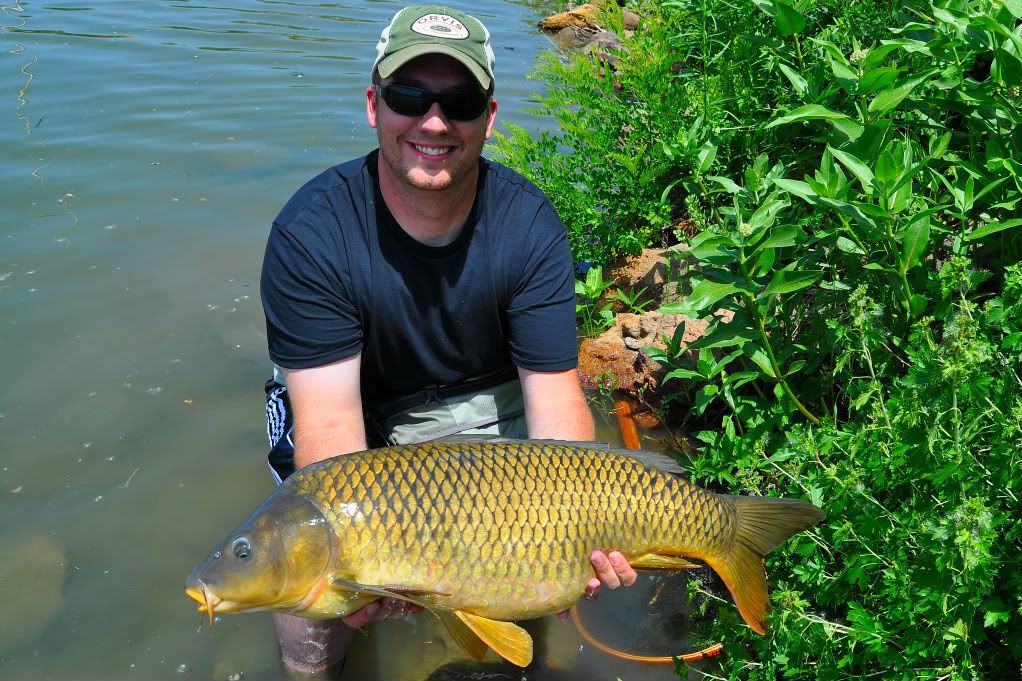 o
One of the things that really made me want to apply was the fact that the catch and release length of a Common Carp is 30 inches to qualify. Also the circumstances that I landed the fish under were pretty insane... Future reference any time you land a fish this size on a 5wt fly rod with 5x tippet send in for your master angler award.
Being a giant dorkfish that I am, Im officially on a mission to go out and start ripping lips on the different fish species we have here in our beautiful state of Colorado in an attempt to get master angler awards for each. I am pretty sure however that you can only submit for one master angler award per year so if you're a head hunter like I am pick your fish wisely. It would be extra awesome if the c.d.o.w. changes the design on the patch every year just to make it more interesting to add to the collection. If any of you Colorado trophy fish hunters out there have been participating in this program long enough to know if the patch changes from year to year please let me know?