This past week I finally got back into my tying groove. I always go into an involuntary hibernation for at least a month during the winter, and for a month during the peak of summer. This is a natural by-product of making a living doing something you're passionate about. Of course, I use the phrase "making a living" loosely. Either way, It's healthy to take a short break and let yourself get away from the stress long enough to remember why you play for a "living". Anybody who thinks being a guide is not hard work is sorely mistaken. End of short rant...
Moral to the story is that it's still fun to be a guide, and here are the photos to prove it...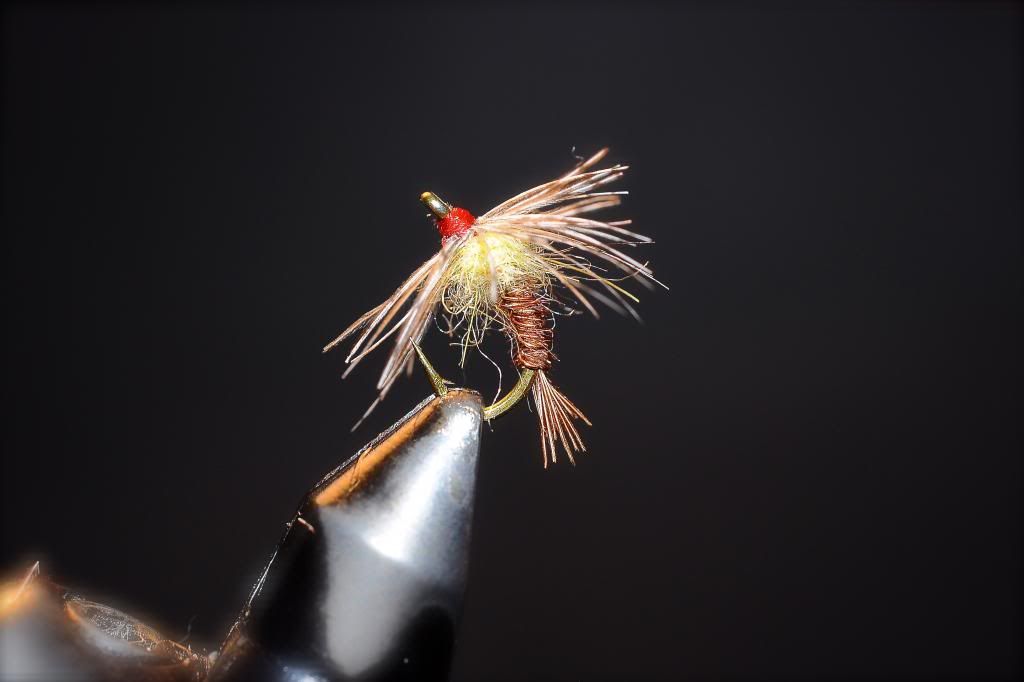 PMD Soft Hackle
Kleis's Chocolate Mojo Midge
Kleis Mojo Midge in blue.


These are the bugs I've been tying! The bottom two might not be anything special to look at, but they are of a pattern I am extremely proud of, the Mojo Midge. It's about as durable as a size 22-24 midge gets, and hammers fish on our local tailwaters. The top photo is of a PMD Soft Hackle that I fish religiously as my first fly in a two fly rig during the summer. I take a great deal of pride in the fact that 95 percent of my fishing and guiding is done with flies that I have tied. Between a recent addiction to carp fishing, a love for stillwater fishing, doing special orders for customers, and all of the guiding and fishing I do, that is a ton of tying during the course of the year! If you want to help support me and my growing family, and contribute to my work load by ordering some of my flies -which I would greatly appreciate, then send me an email with your requests to jonkleisflyfishing@yahoo.com. Mojo Midges are also available in size 22 in brown, olive, chocolate, and black at
Anglers Covey
fly shop on the corner of highway 24 and 21st street. Thanks and tight lines!