The Blue has been getting fantastic fishing reports over the last week, and our experience confirmed those reports. I talked to a few people who said that the section through town was recently stocked, and that fish were eating mysis with reckless abandon, which was pretty much the case. 2/3 of our fish came to the net with a size 12 Kleis's mysis with orange eyes tucked in the jaw, and the rest on a red or a black midge pupa in a size 24. As a group we netted somewhere between 6-8, and lost as many in almost 3 hours of fishing. Kristen let me land the biggest fish which was a rainbow around 18" that took a Black Beauty.
The average size fish I was seeing was somewhere between 16-18 inches and we both broke off a few that were better than 20". The flow was close to 200 c.f.s. and if it stays there through next week you all have a wonderful opportunity to stick some nice fish. It was pretty crowded so be prepared to display good etiquette, share, and maybe get there a little early to get a good spot. If you want to spin up some mysis before your trip
follow this link for the tying video
. I was told that Lagartun Mini Flat Braid has been discontinued, but the fly is just as effective tied with pearl tinsel for the flat tail and shell back.
Last, we just wanted to give a shout out Christian and Jenessa! Thank you for meeting up with us and bringing your daughter along to play in the water with Bree. It was great to get our two families together to fish and share in an adventure! Here's some photos from yesterdays trip...
Bree and papa with my first fish of 2015!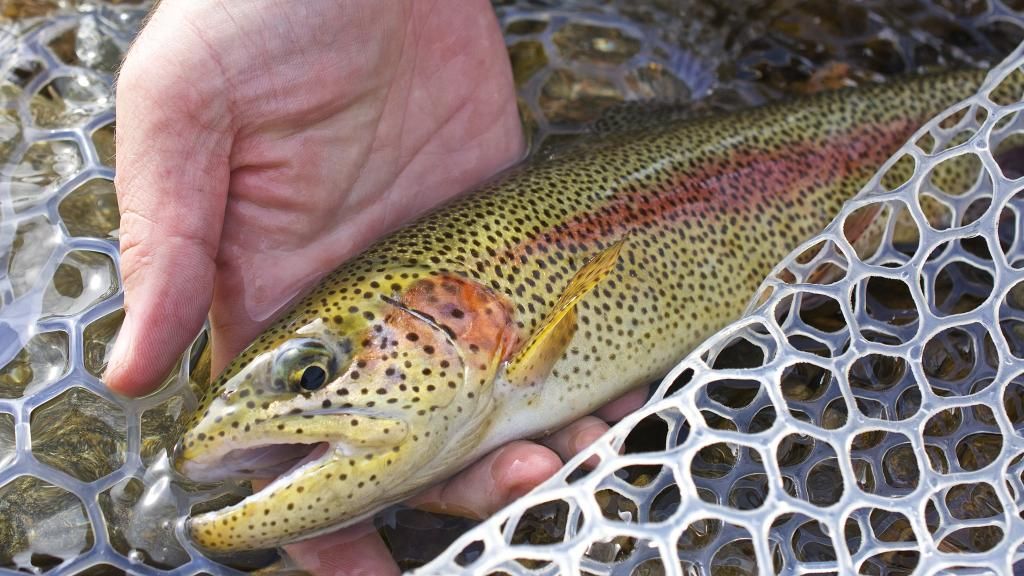 A closer look at that fish.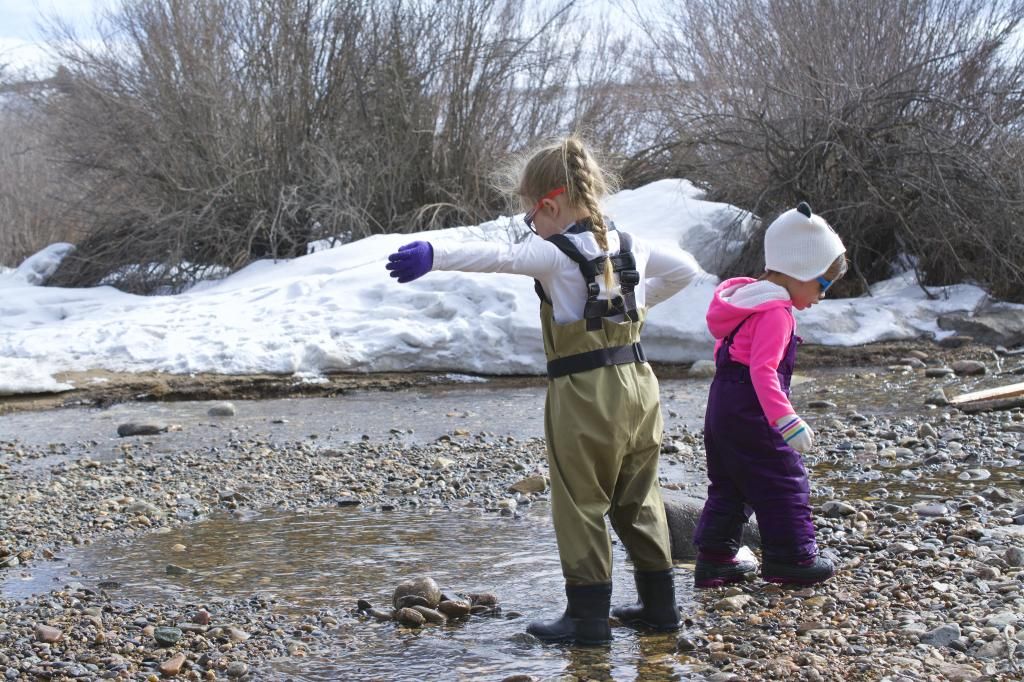 Bree and Piper playing with rocks and water. Is there a better playground?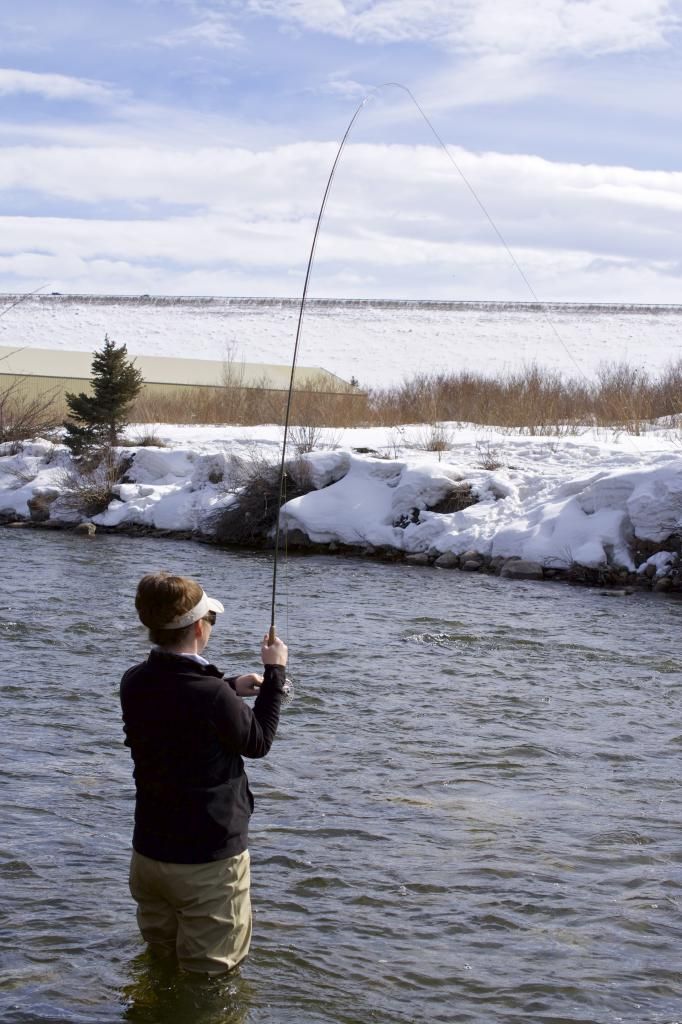 What I saw every time I looked up at Kristen...
Her best fish of the day.
Bree looking like E.T. wearing Kristen's jacket, and her new buddy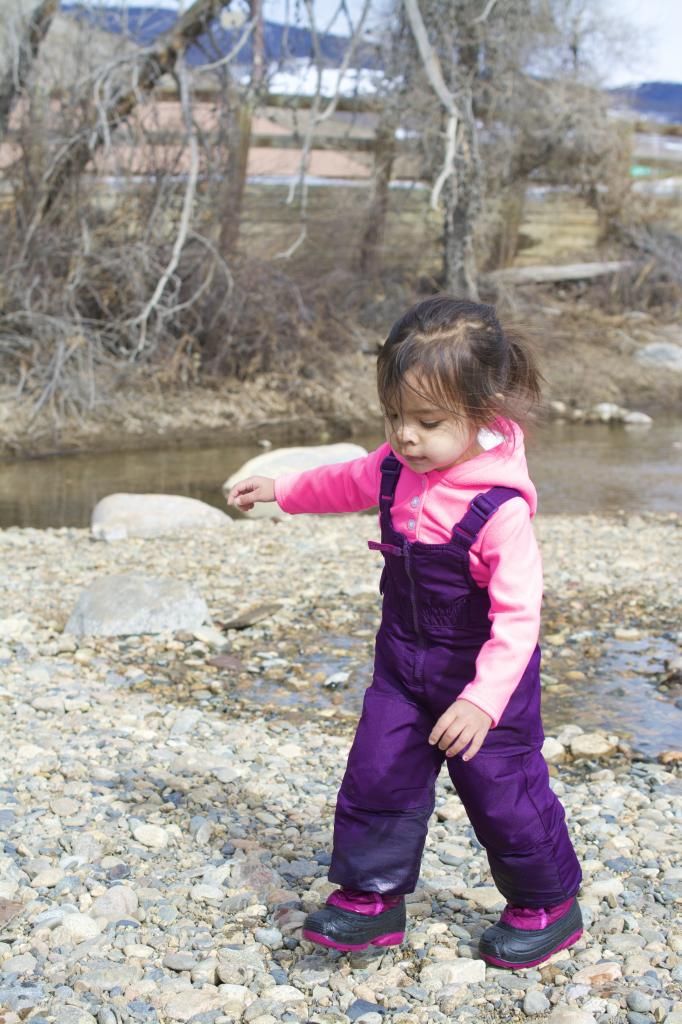 Stinkn cute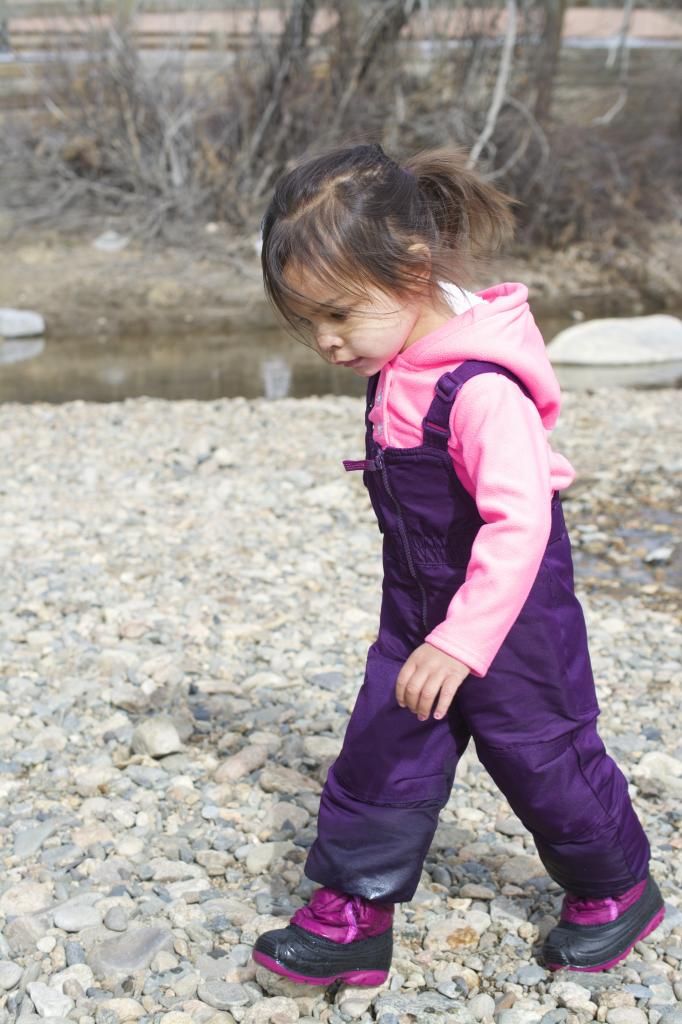 Again.
My best fish of the day.