Had a great experience with a group of 6 clients, and fellow guide, Scott. Here are a few of the photos I took for these guys during the trip!
Scott spotting trout.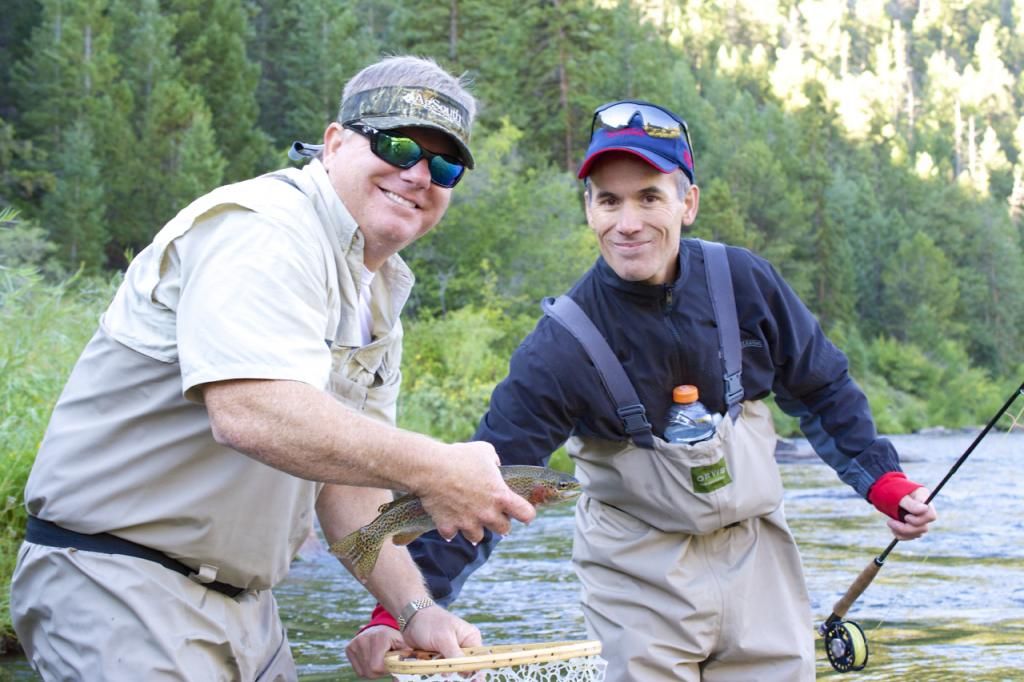 Happy clients.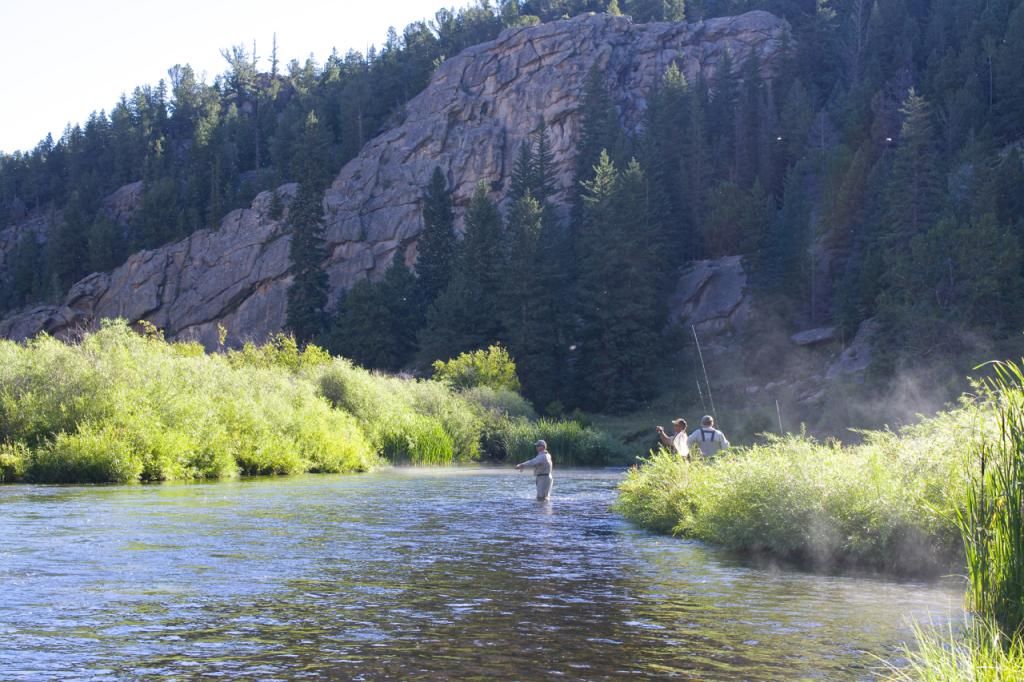 There's no post card worthy scenery on the South Platte river...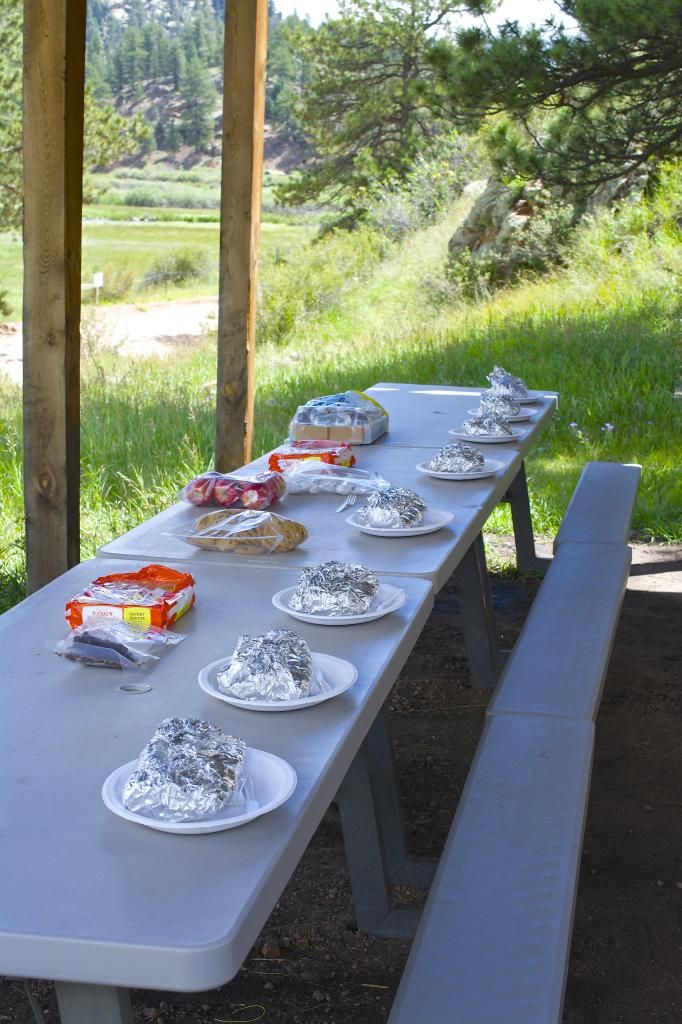 Lunch for 8...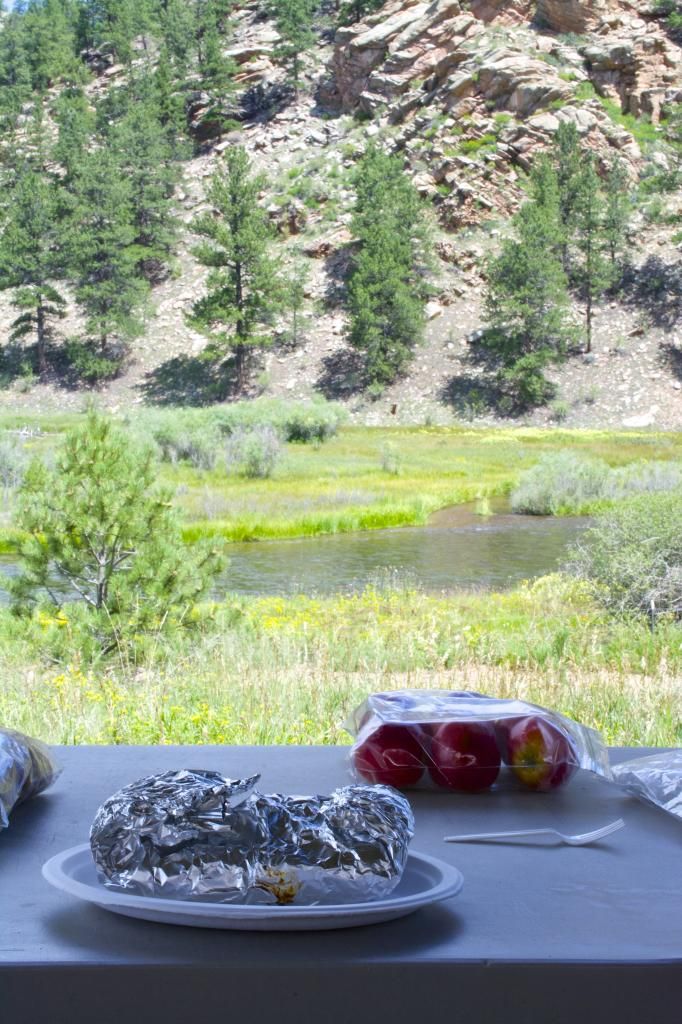 Camp fire chicken with a view! Call Anglers Covey and request Jon Kleis to book
a trip!