Flow - 110 c.f.s.
Water Conditions - gin clear...
Fishing - fairly good!
Kristen and I got a late start, not getting on the water until around 9 am, and every single spot worth fishing upstream from town had at least one angler on it. Lesson learned. We both needed a break from the combat fishing on the Dream Stream and figured Deckers would be a safe bet... The good news? Down stream from town there was still plenty of open fishy water, and fishing was good!
Apricot eggs with a size 22 Top Secret Midge as a dropper was the poison. Bring your 6x fluoro and small white indicators because the water is low and clear, and the fish have seen plenty of pressure. Ratio of egg eaters to midge eaters was down the middle. Ratio of browns to rainbows landed was 3-1, but the rainbows we did land were healthy! Taking turns, Kristen and I landed roughly a dozen fish in 4 hours, and long-distance-released as many. A few midges came off mid day, but no fish were rising to them. And, there is a strong presence of olive baetis nymphs in a size 18-20, so it's a safe bet to say that you could get into a decent bwo hatch during overcast days. Bring your small Parachute Adams.
Great day of fishing with the family! Just don't come here expecting to get away from the crowds.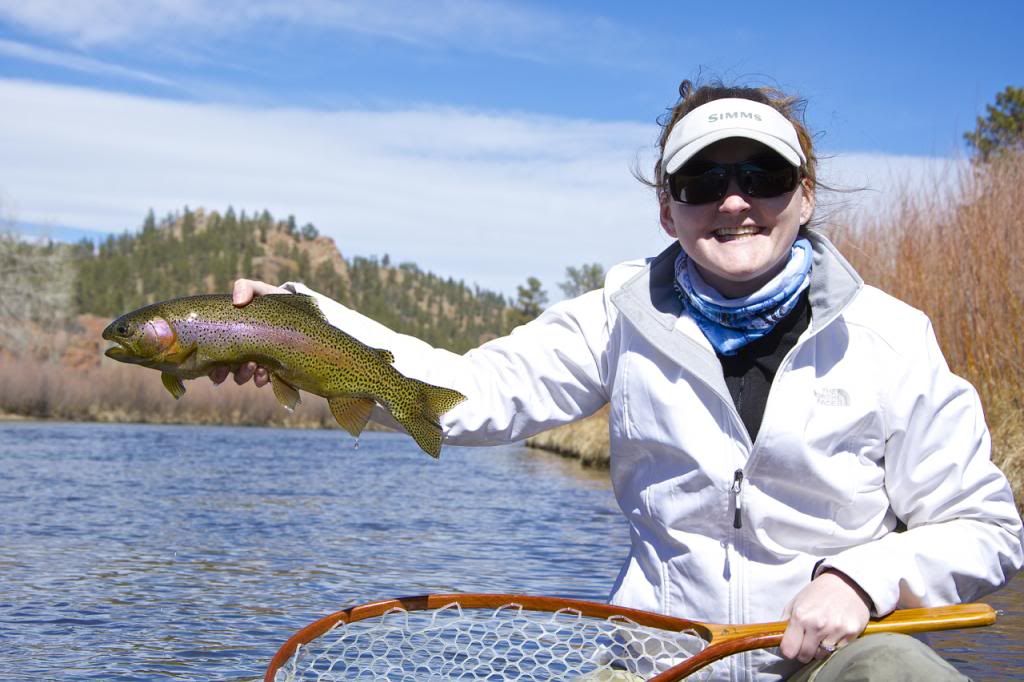 Kristen holding fish of the day!