We didn't catch any monsters by Dream Stream standards during our recent trip, but we still had a ton of fun. Even taking the time to stop and take a picture of a snow covered trees along Wilkerson pass. After posting a picture of Kristen's lit up cutthroat on Facebook, a friend of ours (
Jim Browning
) borrowed the photo and used this app he has been playing with on his iPad to put an artistic spin on it, and it turned out great. Here are the few photos we got from the trip and Jim's take on the fish.
Tree
Cow...
I still catch fish once in a while.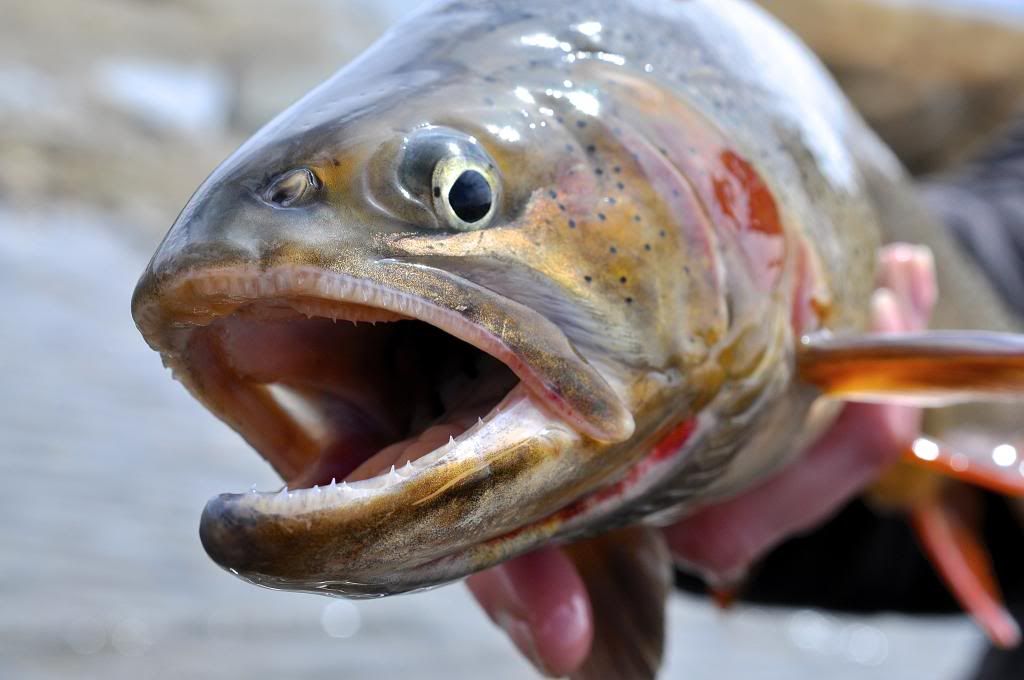 Kristen's fish.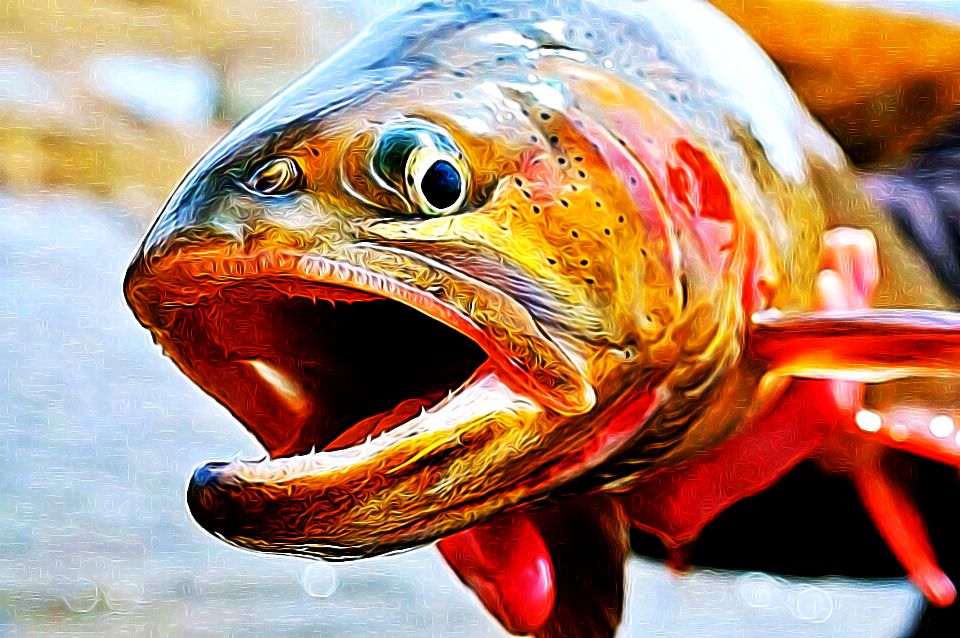 Jim's rendering. Pretty sweet if you ask me!